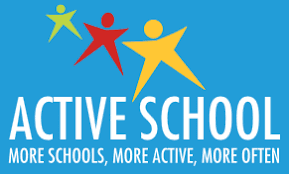 The Active School Flag (ASF) is awarded to schools that strive to achieve a physically educated and physically active school community. The process aims to get more schools, more active, more often.
Schools wishing to achieve the ASF begin the process by self-evaluating their current provision across 3 areas: Physical Education, Physical Activity and Partnerships. Schools must also organise an Active School Week programme and commit to incorporating it into their annual school calendar. Schools that can say 'yes' to all of the ASF success criteria will be awarded with the active flag. The flag remains valid for a period of 3 years after which time schools will be invited to re-apply.
We are due to receive our fourth Active Flag this school year. We participate in activities such as orienteering, school walks, skipping days, swimming lessons, cycles in our local community and many more.
The Active Flag committee ensure that we are all active at break times. They organise the necessary equipment, help the junior classes with activities and devise rotas. Both teachers and pupils have reaped the rewards of a more active school!
Our Active Walkway is one of the most popular places on our grounds!
School year 2023/2024
Partnerships
5th & 6th classes had a wonderful day in Creggs RFC taking part in the Nations Rugby Series. We had the honour of representing Scotland. All of the students enjoyed their 7-a-side games of tag rugby and we might have a few converts to the sport! Well done all.
Physical Activity
School year 2022/2023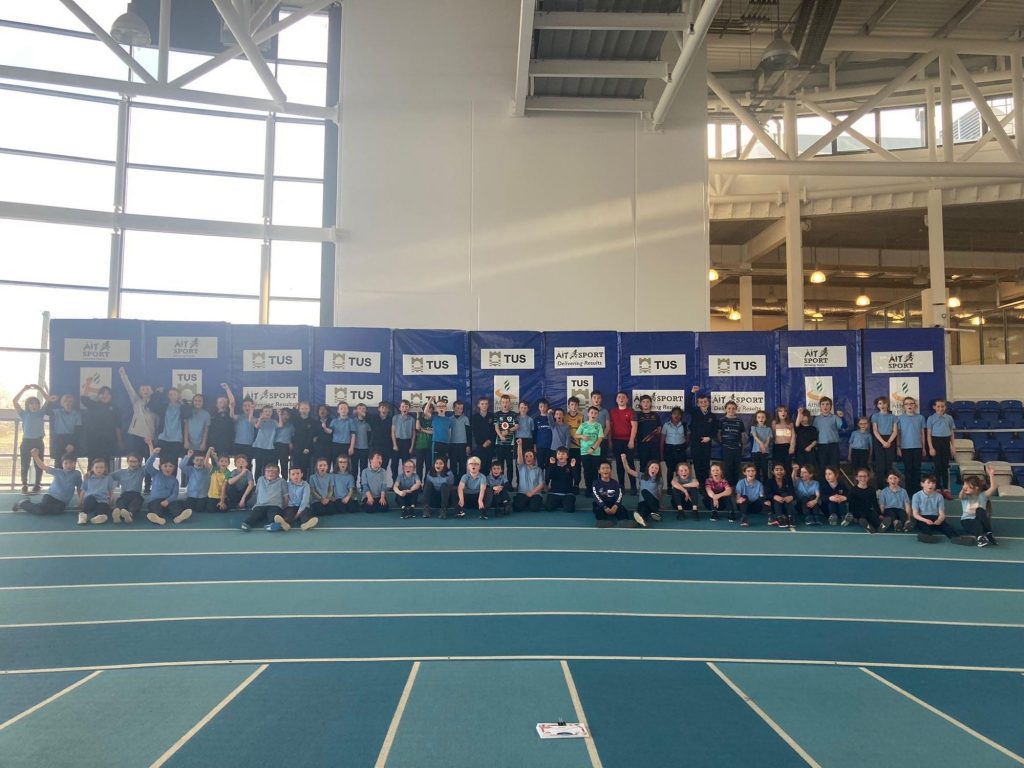 Nothing makes us prouder than representing our school in sport!
We find lots of ways to be active in school!
Even sorting out the PE equipment can be fun!
Partnerships
Active fun in the snow
2021/2022
Check out our new Active Walkway! We are delighted to have this wonderful new addition to our school. It will enhance the wellbeing of every person in our school and help us to stay active.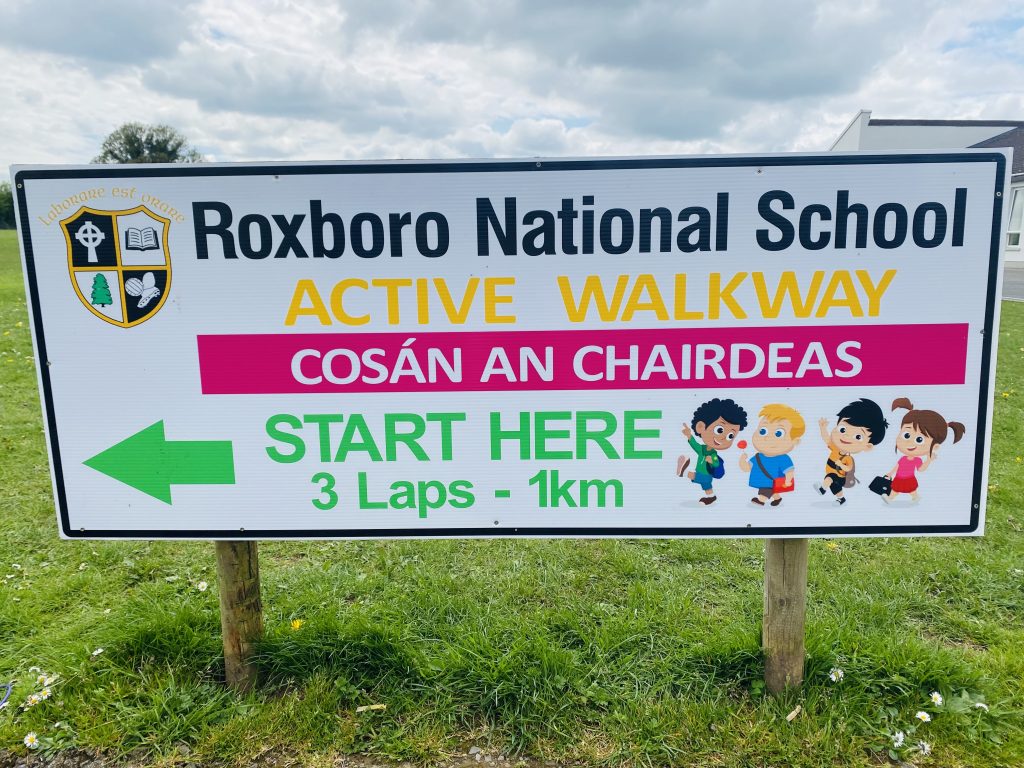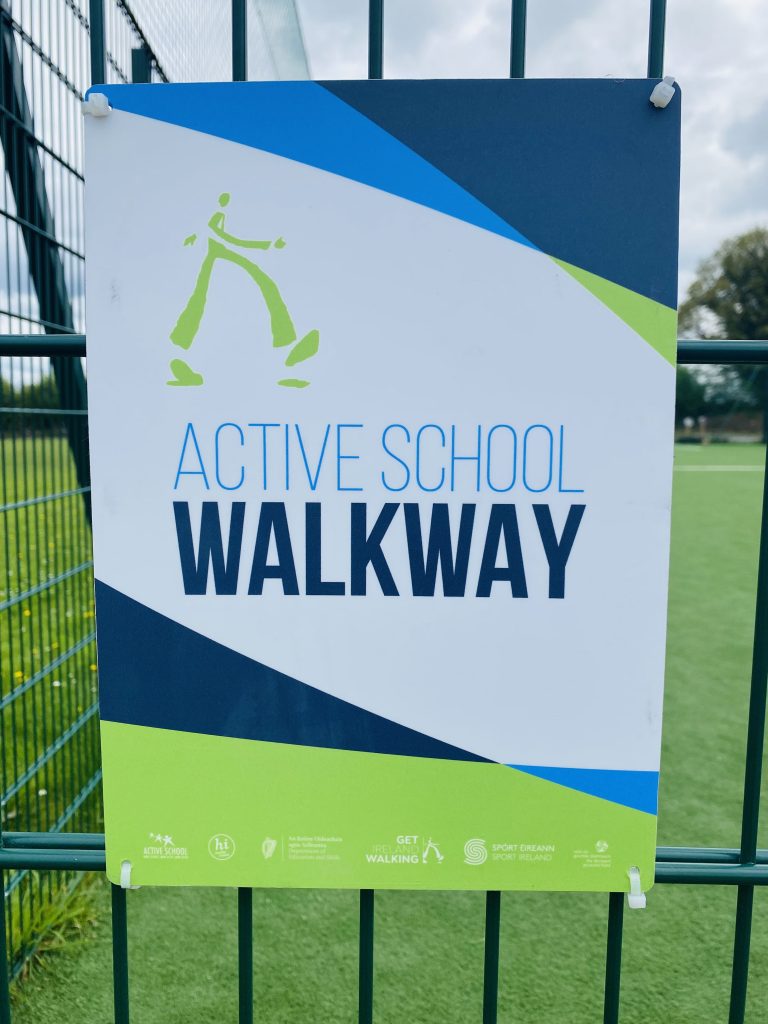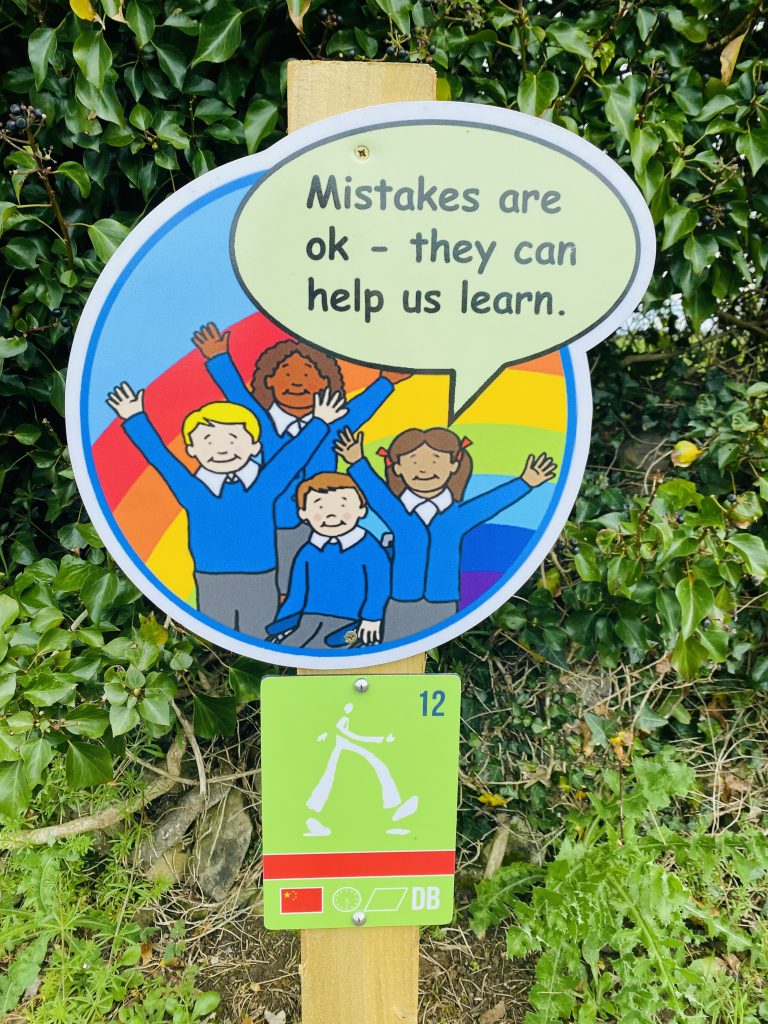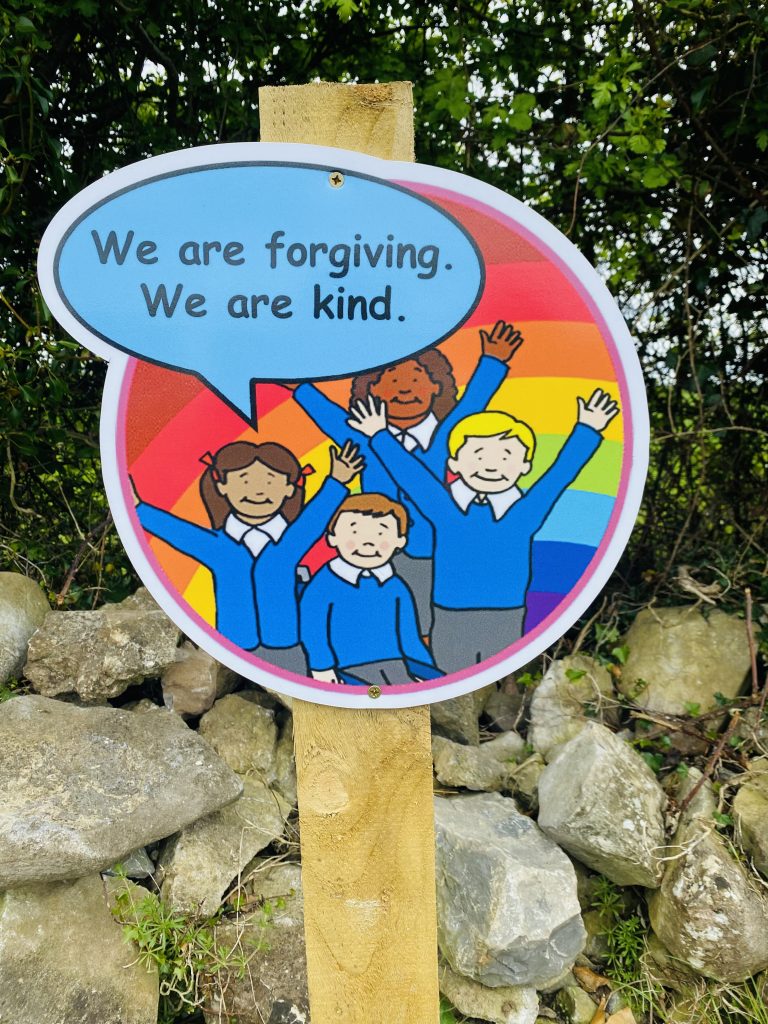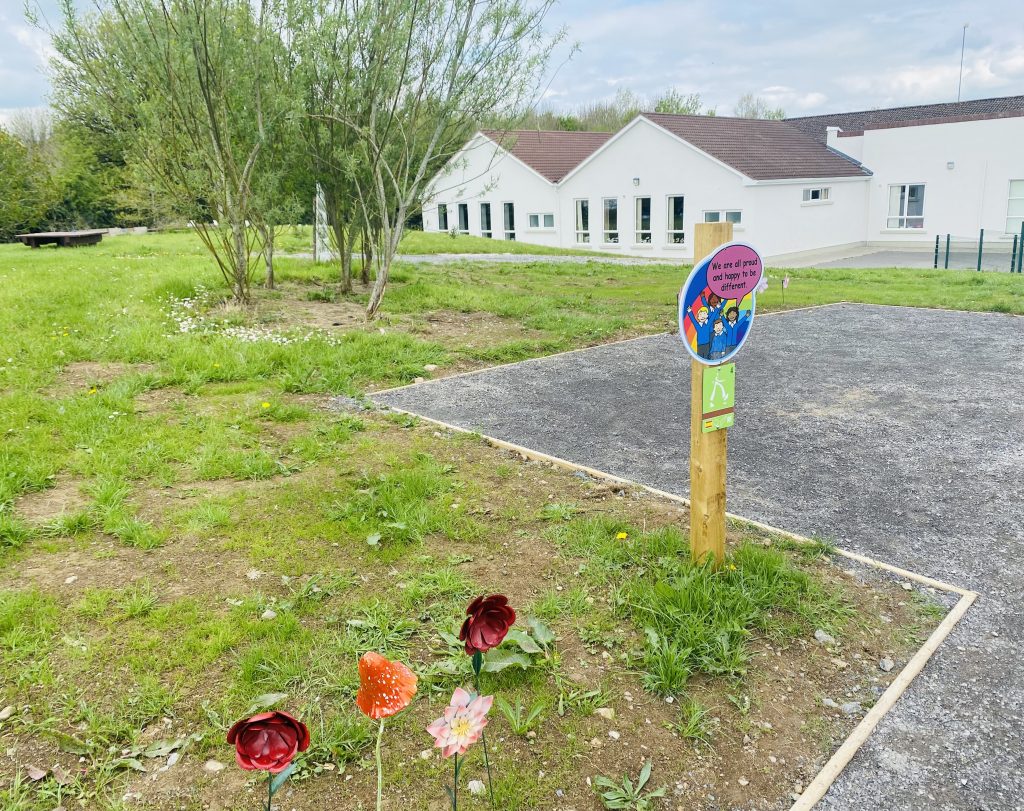 Check out these photos of our official opening & sponsored walk fundraiser on April 2nd
There are always opportunities to be active in Roxboro N.S.
Physical Education
All strands of the PE Curriculum are covered each year. 1st-6th classes attend swimming lessons annually.
Our priority PE Strand this year is Outdoor & Adventure Activities. The completion of our new Active Walkway complimented this strand perfectly.
Fundamental Movement Skills
All teachers use the Move Often Move Well resource pack with their classes. The skills we have been focusing on this year are running, balancing & skipping.
Physical Education Homework
Every year children are assigned Active Homework. This year we are implementing the new template from www.activeflag.ie
Physical Activity
Our yard is always a very busy place. The 6th class and the Active Committee manage the games & activities of the younger classes.
Partnerships
Roxboro NS makes full use of our local partners. We work with the Roscommon Sports Partnership on a regular basis. We engage with the FAI, the IRFU and Cumann na mBunscoil aswell as local dance & sports coaches. The disability officer recently visited us to help with inclusion in our school.
Here are samples of our parent & child sports surveys.
We will be conducting new surveys in the coming weeks.
Active Week
Our next Active Week will take place 23rd-27th May. You can get a taste of what we do during Active Week by checking out last year's activities in Latest News.