3rd Class have been working hard designing and making rockets out of recyclable materials. They have been gathering recyclable materials over the past week and working as a team to design and write about their own space mission. Each group presented their finished rocket to the rest of the class and discussed the expected outcome of their space mission. Well done 3rd Class!
---
3rd Class have been researching County Roscommon. In groups they researched the history of Roscommon, facilities, famous people, popular sports and shops/restaurants. They used various resources for sourcing information and presented their projects to their fellow classmates. 
---
---
3rd class took their learning to the outdoors this week. We worked in groups to complete a Maths trail around the school grounds. We really enjoying learning about how Maths is always around us and how it is used in real life situations!
---
We have really enjoyed learning about The Normans over the past couple of weeks. We learned that The Normans first built Motte and Baileys when they first arrived in Ireland. We decided to build our own!
---
We were learning about the Vikings for the last fortnight. We split up into groups of four and did projects. Everyone got one section to research about and write down the facts about it. One person did Viking origins, another did Viking raids, another researched Viking settlements and another person learned about the Vikings in Ireland. We presented our project on a massive poster and decorated it. When we finished the poster, we made glance cards for presenting our projects. Mr. Morris gave us iPads to record our presentations and see how we could improve them. We learned lots of information about the Vikings and that they had a really big impact on Ireland's history. We all really enjoyed learning about these people and working in groups to create projects!
---
3rd Class are really looking forward to watching Ireland competing in the Six Nations Rugby Championships over the coming weeks. We decided to do some research about the countries involved in the competition. We really enjoyed working in groups and using the laptops to complete our research! COME ON IRELAND!!!
---
Bethlehem The Musical is a brilliant new nativity that charts the exciting events leading up to one very special night in Bethlehem.
This all-singing, all-dancing,  production weaves the extraordinary story of the birth of Jesus into the ordinary lives of the people of Bethlehem and draws on the important themes of community and hospitality. We thoroughly enjoyed the experience! Well done everyone. 
---
3rd Class have been busy practising procedural writing. We learned that recipes are a form
of procedural writing. We decided to create chocolate rice krispie buns and write about our creations afterwards. YUM!
---
Some unusual looking creatures visited our classroom recently! We had great fun dressing up in our Halloween costumes!
---
Welcome back to school everyone. 3rd Class are really looking forward to a great year of fun and learning!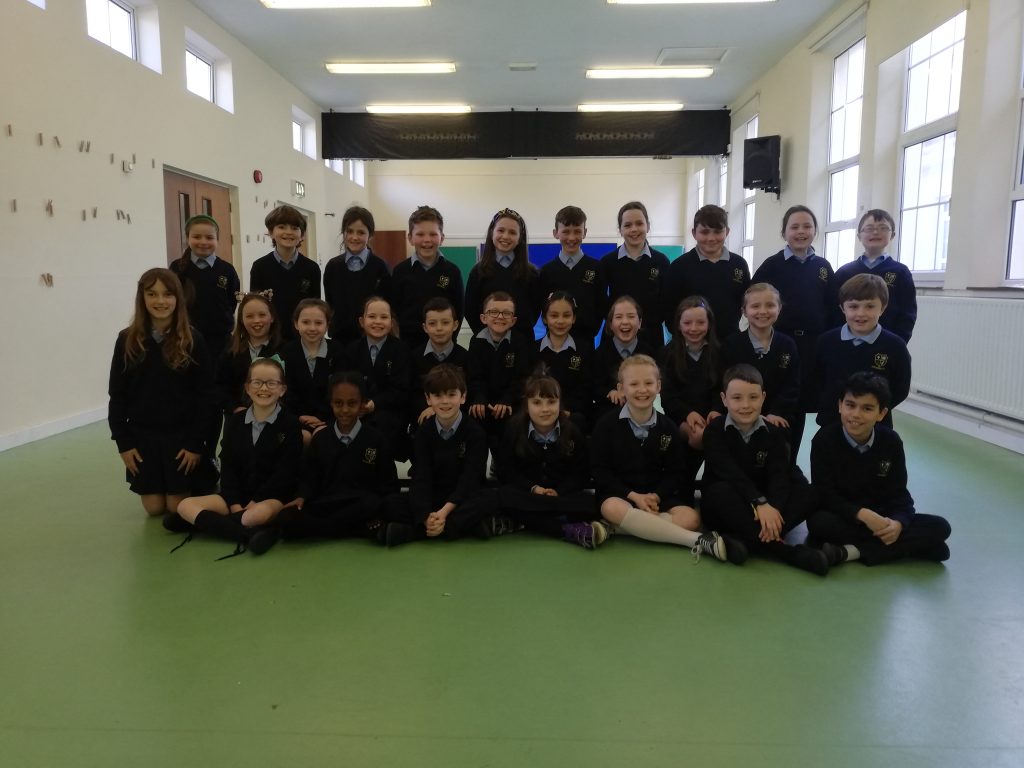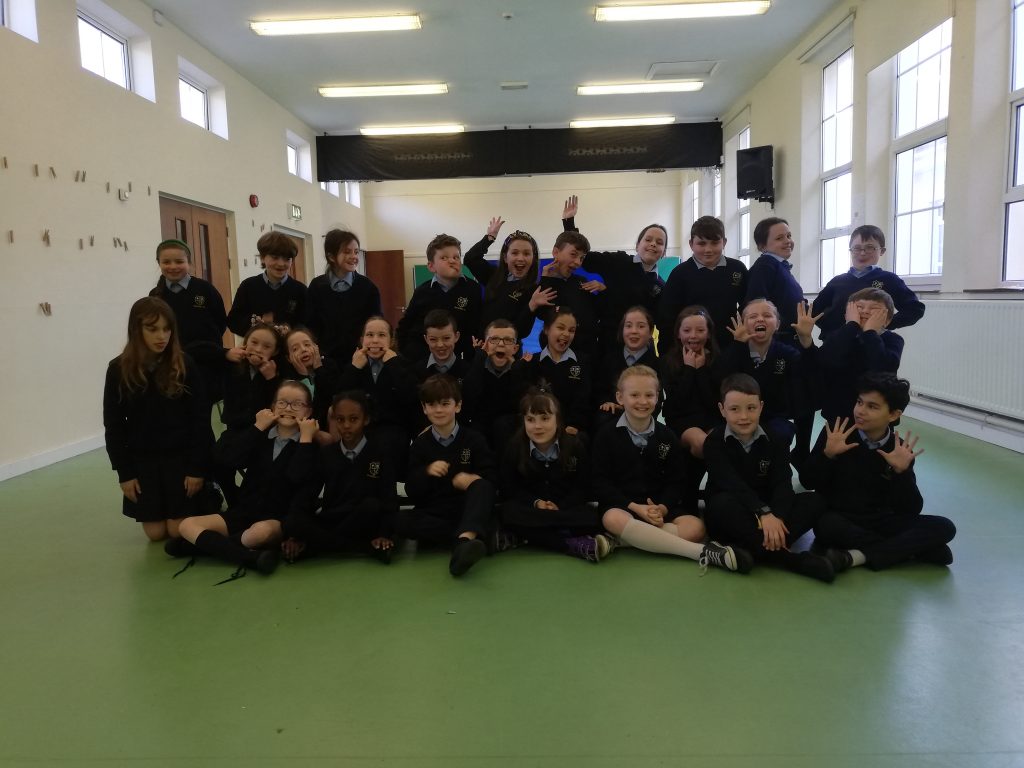 ---