We performed our Christmas play 'Ralph the Reindeer' for our families and friends. We loved singing and acting on stage!
---
This month we learned all about the Garden Centre and how to take care of plants and flowers. We followed a procedure to plant violas.
---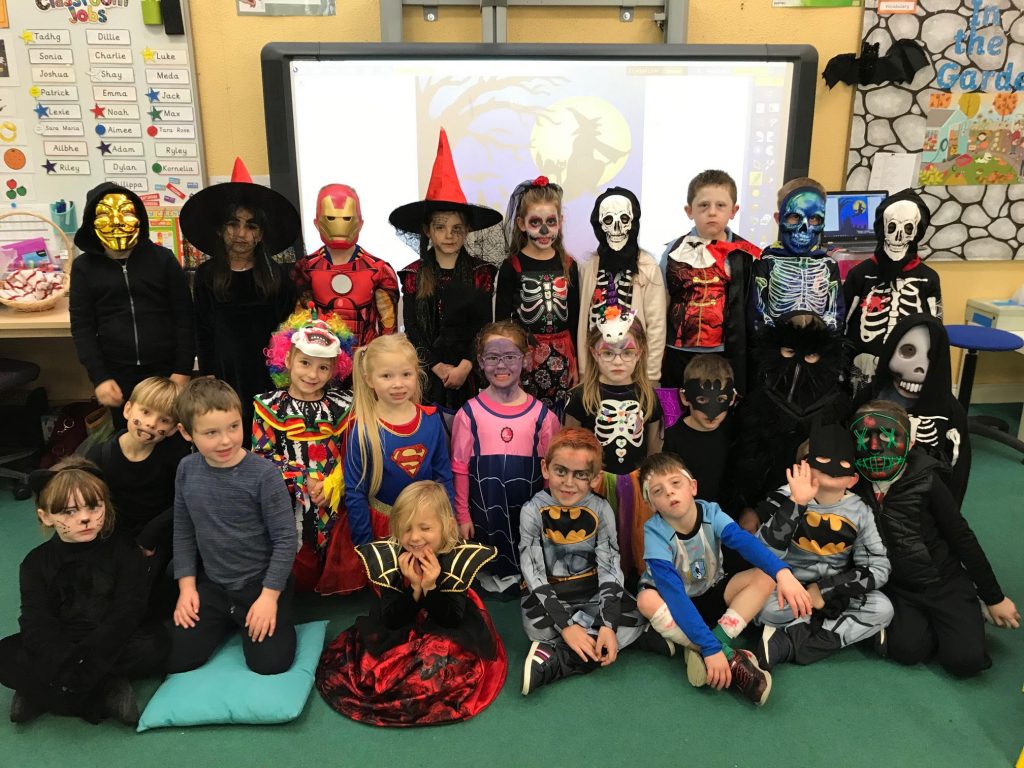 ---
Senior Infants 2019-2020
---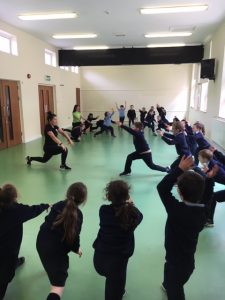 Our school won a competition on Facebook for Rinka to visit our school!
We had so much fun doing lots of exercises.
We even learned how to do tumbles!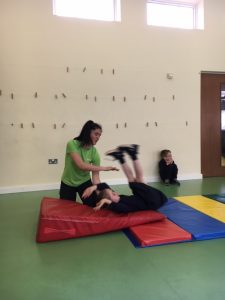 ---
We went on a minibeast hunt around the school grounds. We brought magnifying glasses and bug catchers with us to see what we could find!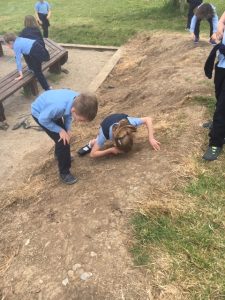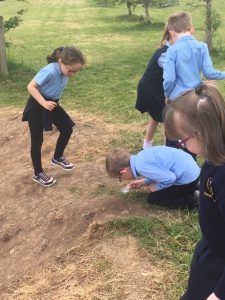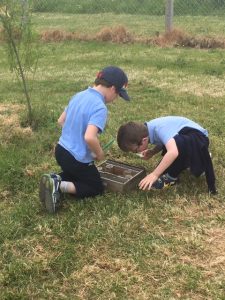 We founds spiders, flies, worms, ants, beetles, bees and a slug!
It was so much fun!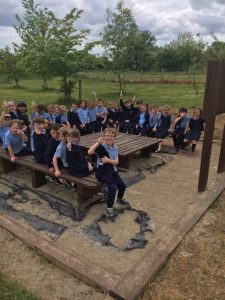 ---
This month we have been learning all about healthy eating! We followed a procedure and made a delicious chicken salad sandwich! Yummy!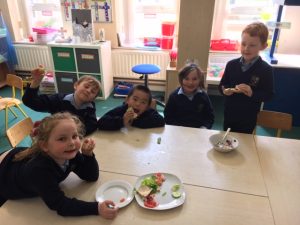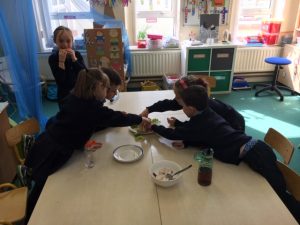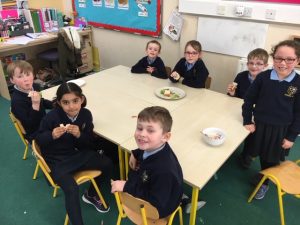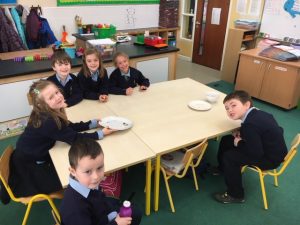 ---
Bhí an-spórt againn le Rang a Sé agus a gcluichí Gaeilge! 6th Class came to visit our class during Irish Week to play some games they created. It was so much fun!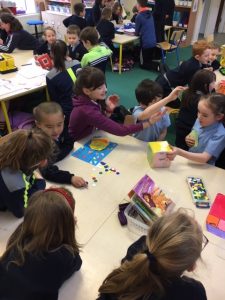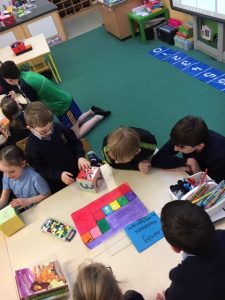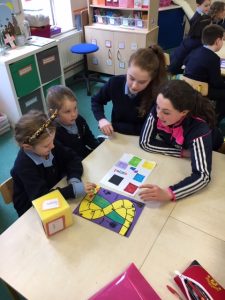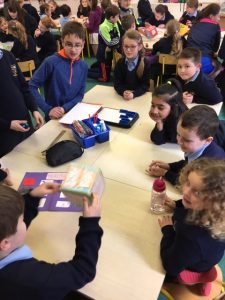 ---
---
We made weather machines with Mobilo, spring pictures with playdough and lots of words!
We made rainbows in art. Also we set up a news and weather station. We used microphones and even had a camera!
---
---
---
We dressed up for Halloween – look at our scary costumes!
The wizards and their cat are ready to cast a spell on you!  Look at our spooky pirates, scary nurse and evil clown!
Beware of our scary creatures!  Watch out, it's our ninjas and princess brides!
Our superheroes are ready to save the day!  Our wicked witches are ready to brew potions in their cauldrons!
---
---