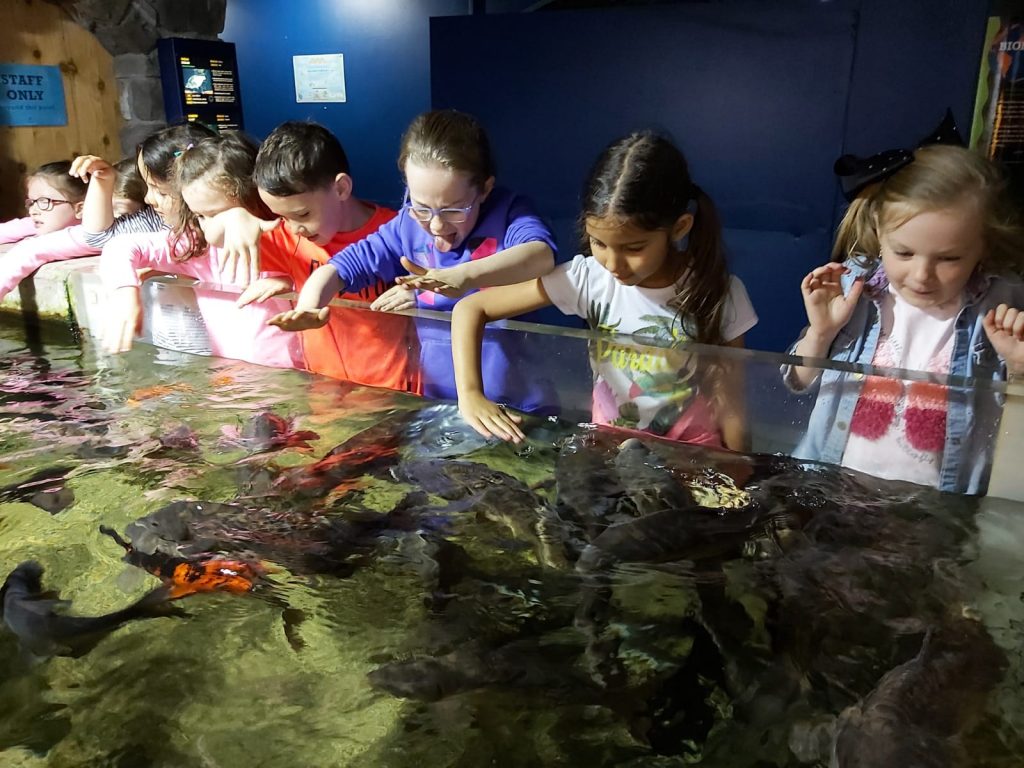 We visited the aquarium in Galway and then Jump for Joy in Athlone. We had a great day!
---
First class had great fun orienteering.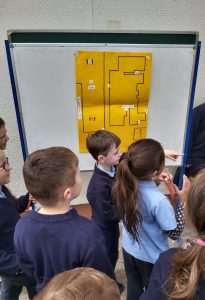 We worked hard with our partners to read a map of the school grounds and did our best to complete the course as quick as we could!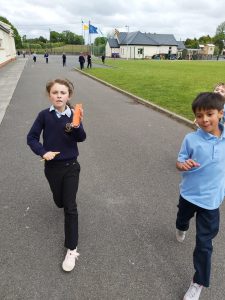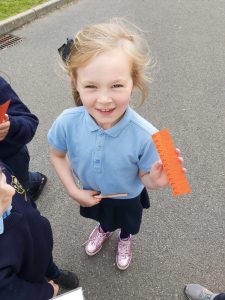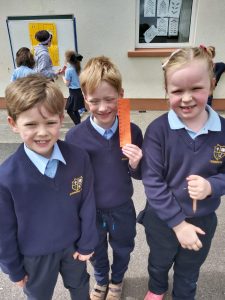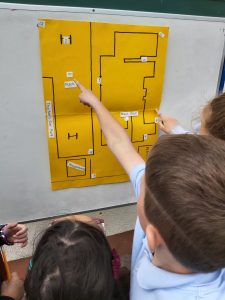 ---
We loved creating an aerial view of our classroom together. After we were finished we drew it into our copies.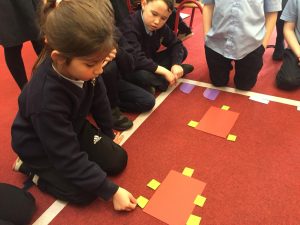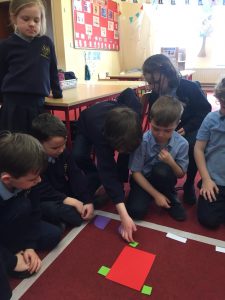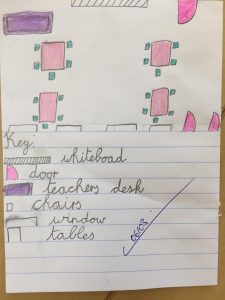 ---
We experimented floating and sinking using various materials. It was very interesting to make guesses and then carry out the experiment to see the results. Here we are below carrying out our experiments.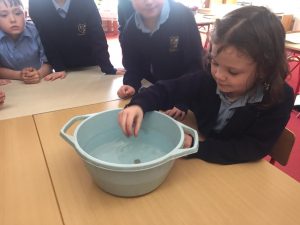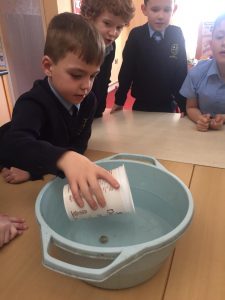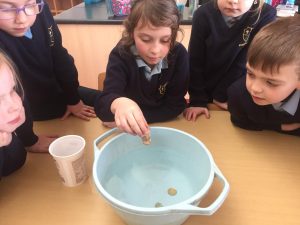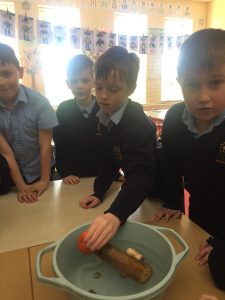 ---
We practised making 3D shapes using toothpicks and marshmallows.
---
We made butter! It was hard work but we loved learning about how butter is made.
First we poured cream into the jar, then we put in two marbles and finally we shook the jar for 5 minutes!
---
First class were learning all about , and exploring our five senses .
We smelled different containers and guessed the contents . We loved the smell of  vinegar !
We felt different items in our feely bags and described how they felt. 
Some people shook containers and we had to guess what items were making the different sounds . The coins made a lot of noise . 
We used our sense of sight to spot the differences between two pictures.
---
BOO!!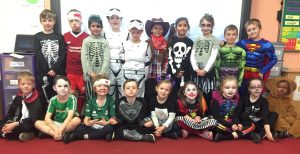 ---
---