Congratulations to the Roxboro N.S camogie team who won the Cumann na mBunscol county final recently at Four Roads GAA grounds. History was created as Roxboro won it's first ever camogie final. The girls played with skill and determination from the first whistle to the the last and demonstrated great teamwork throughout. Well done to all the panel!
---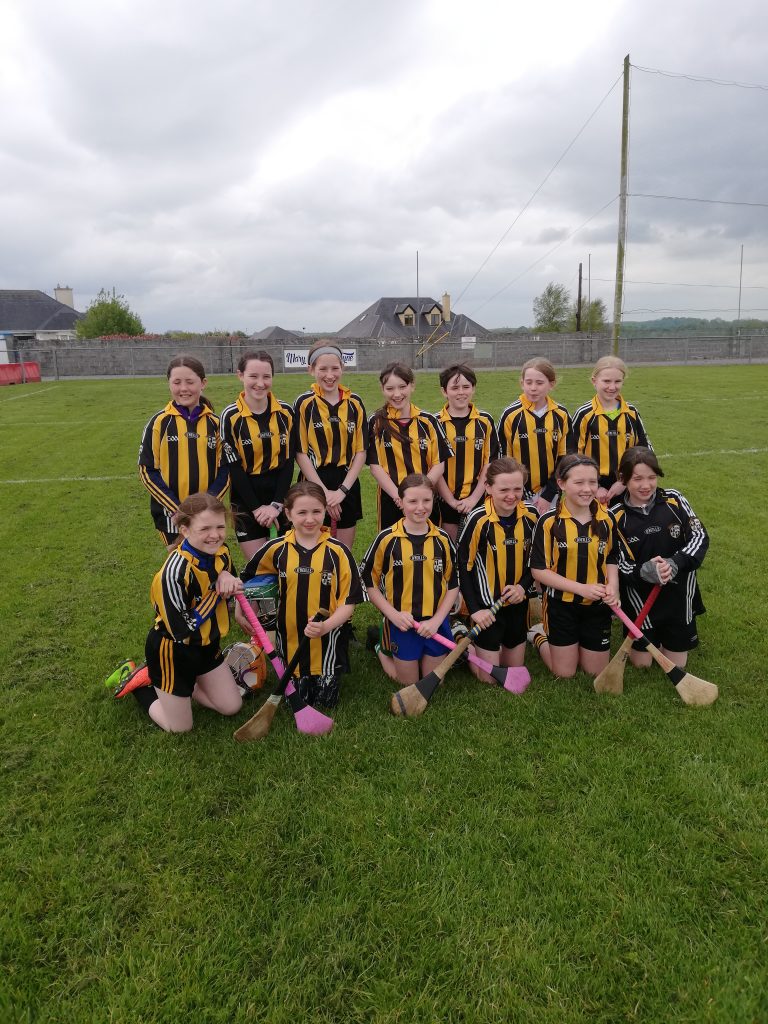 Congratulations to our camogie team who participated in the Cumann na mBunscol camogie blitz day recently! The girls were victorious in both of their games and have qualified for the county semi-final. Well done girls!
---
Well done to our girls and boys 5 a-side soccer teams who competed in the FAI Schools 5 a-side soccer finals recently at Lecarrow soccer grounds. Although no silverware was lifted on the day, both teams played with determination, skill and teamwork in all their games. Well done boys and girls!
---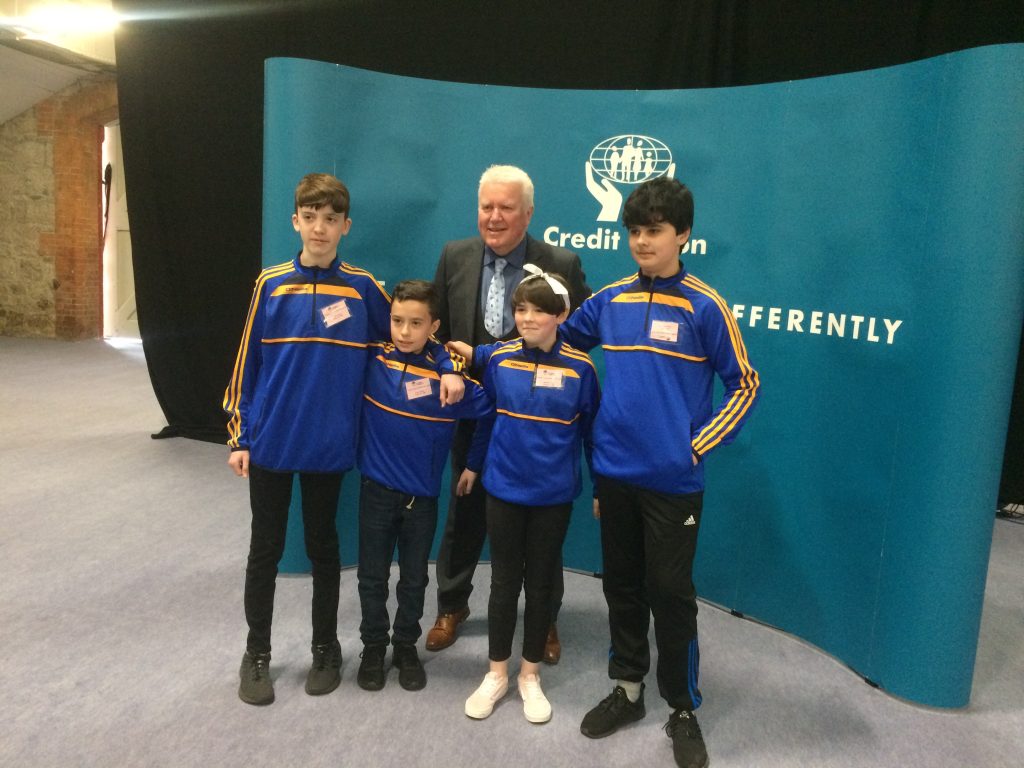 Congratulations to our school team who reached the All-Ireland Final of the Irish League of Credit Union's Quiz!
---
We were in for a treat last week with the 5th and 6th class production of  'Away With the Manger'. Click in the class blog to meet the cast! 
---
Third and Fourth Classes took to the stage last week to perform Bethlehem the Musical. It was a fantastic production. Well done everyone.
Check out the 3rd and 4th class blog to meet the cast!
---
Every year we make shoe boxes for the children in need. This year we prepared over 100 shoe boxes  filled with toys, books, stationary and lots of goodies! Well done everyone!
---
We recently had Martina Butler from Heritage in schools visit our school to talk to us about Marine Environment. She spent three days in our school. On the first day she brought live samples from the ocean. We got to look at all different types of seaweed and sea creatures. There were crabs, sea urchins, sea kelp and a variety of other creatures.
She spent the other two days doing hour long workshops in each class. She showed a slide show on how pollution effects marine life. We saw some very upsetting pictures of some sea animals hurt or some that even died as a result of plastic in our oceans.
Martina reminded us how important it is to reuse and recycle so that our planet survives for future generations.
---
Here are the children who took part in Scór na bPáistí in Elphin recently. Everyone had a great time and put in a great effort rehearsing. Well done!
---
On Wednesday 14th November John Burns visited our school also known as 'Skippy John'. Each class got a half hour workshop. He showed us a variety of skipping techniques from easy to difficult and showed us all how to skip properly. We had a great day and learned how important skipping is for our fitness.Lots of students bought skipping ropes so we can now practice at home and in the yard at school.
---
The Kilbride ladies football team came to visit our school recently. They are senior champions three years in a row. What an amazing achievement! We are very proud of our past pupils on the team. They inspired us to keep practicing. Well done ladies!
---
Junior Einstein came to our school to show us all sorts of science experiments. We were truly amazed and had so much fun. Thank you to the Parents Association for organising this event for us. We had so much fun! 
---
Congratulations to all who took part in cross country this year. Here are our finalists. Well done everyone!
---
We sowed bulbs and wild flowers in our new planting areas around the school. We can't wait to see them grow in the spring. Well done gardeners!
---